1. application of porous bioceramic artificial bone based on direct writing and printing
Based on the chemical composition similar to the inorganic composition of bone tissue and good bioactive ceramic materials, the ceramic materials are directly printed Particle by Particle and layer by layer by using the filament free printing (FFP) technology. According to the bone defect size, shape, internal pores and other parameters of orthopaedic clinical patients, the biodegradable artificial bone with bionic physical and chemical properties and appearance structure is accurately customized.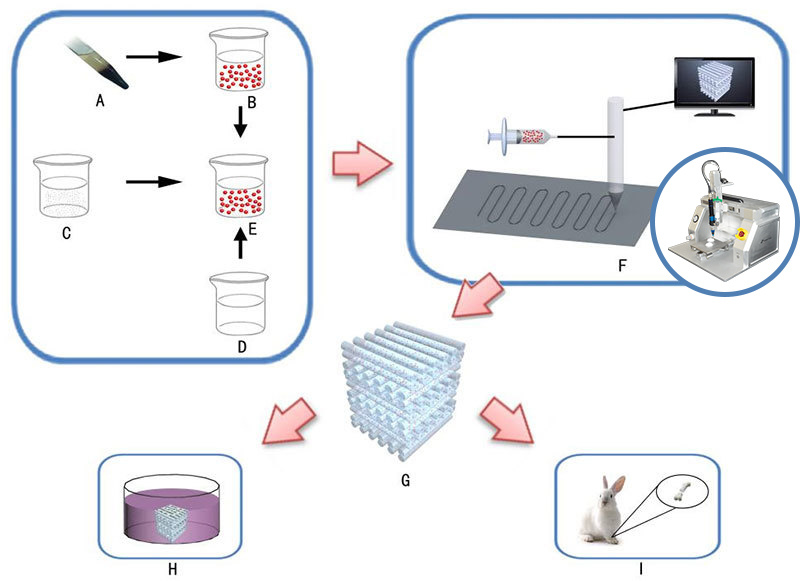 Scientific research clinical cases: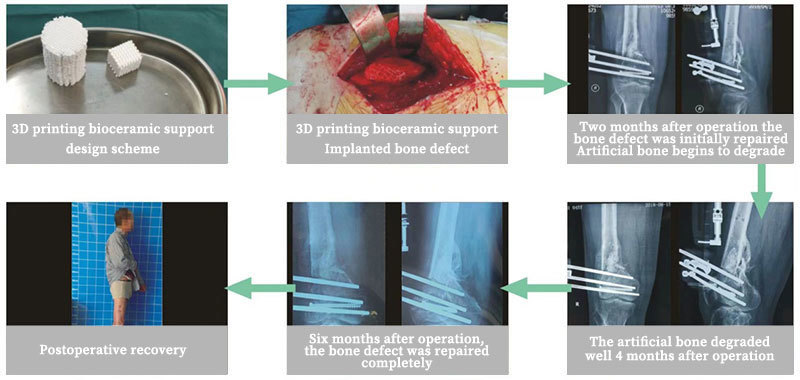 2. application of zirconia ceramic denture based on UV curing printing
DLP ceramic printing technology can break through the limit of higher solid content and viscosity of slurry. The material utilization rate of zirconia ceramic denture can reach more than 90%. After degreasing and sintering, the denture has high dimensional accuracy, high strength, no internal cracks and low cost, meeting the needs of industrial application.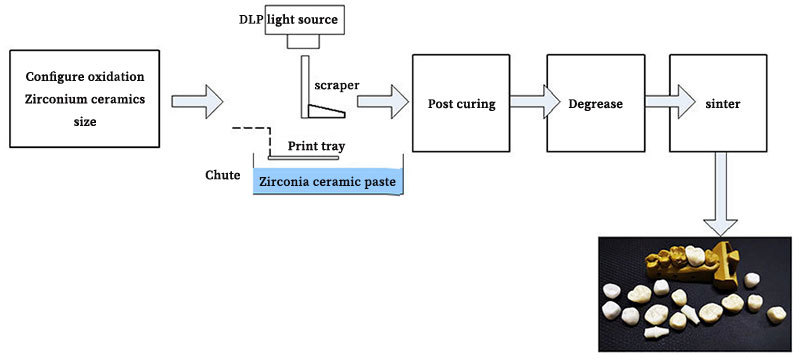 Scientific research clinical cases: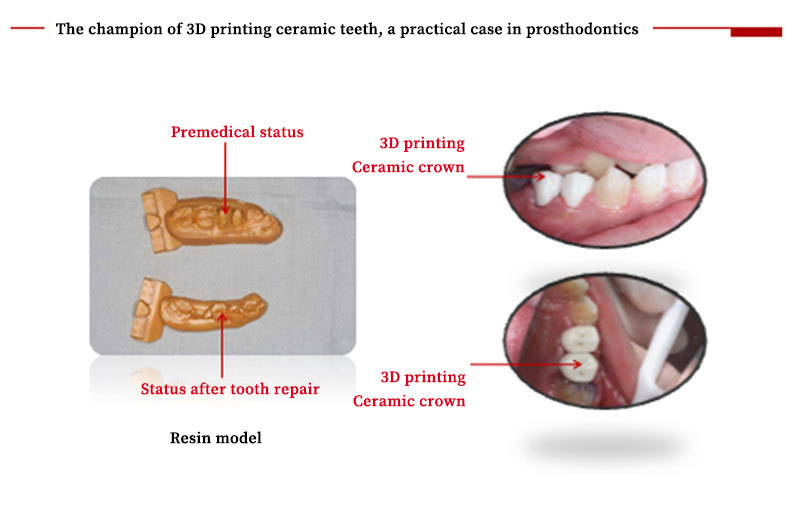 sales

technology

3D printing technology consulting

Focus on

Official account

Follow the official account for more inspiration