medical trial mold
The spine surgery department of Honghui Hospital received an 11-year-old patient
Medical model FDM 3D printer
---
Contact us
[case sharing] 3D printing helps with total scoliosis correction
Surgical treatment of scoliosis with 3D printing technology in Honghui Hospital
In mid July, the spine surgery department of Honghui Hospital received an 11-year-old patient. The clinical manifestations were that the shoulders were high on the right and low on the left in the standing position, the upper limbs naturally dropped over the knees, the fingers of both hands were abnormal, the two sides of the thorax were asymmetric, the thoracic spine was right side kyphosis, etc. The spine had been obviously S-shaped, and was later diagnosed as "kyphosis", which had seriously affected the normal life of teenager. After the team consultation of Director He, the hospital prepared the patient for operation.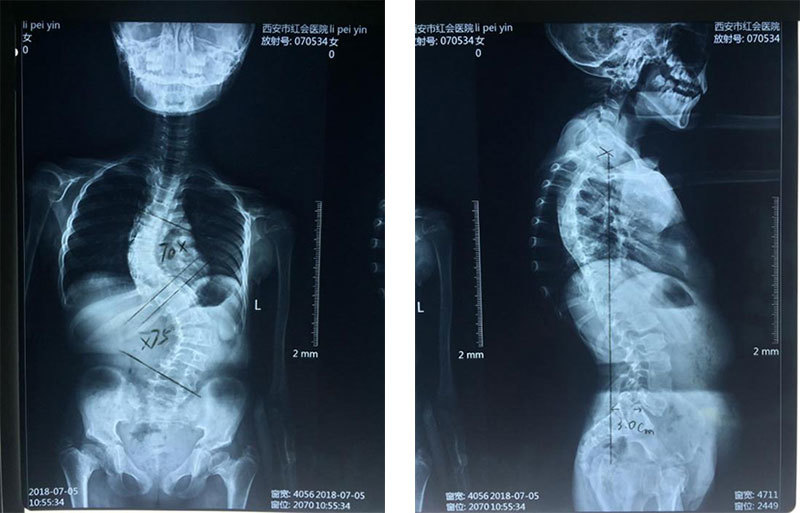 Patient spine imaging data
In order to achieve surgical accuracy, Xi'an Particle Cloud Biotechnology Co., Ltd. applied the medical image restoration technology to accurately restore the patient's position and performed 1:1 3D printing.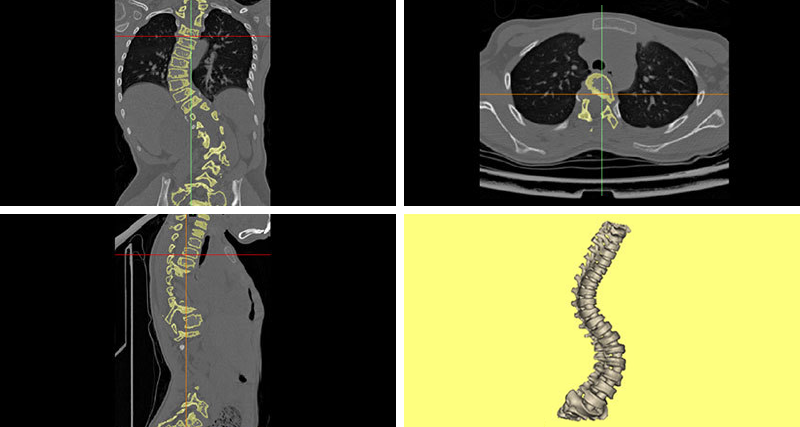 Particle Cloud 3D data reconstruction process
According to the model, doctors planned the operation in advance, discussed and formulated a detailed operation plan. It improves the quality of operation and can also be used for teaching discussion to improve doctors' professional skills.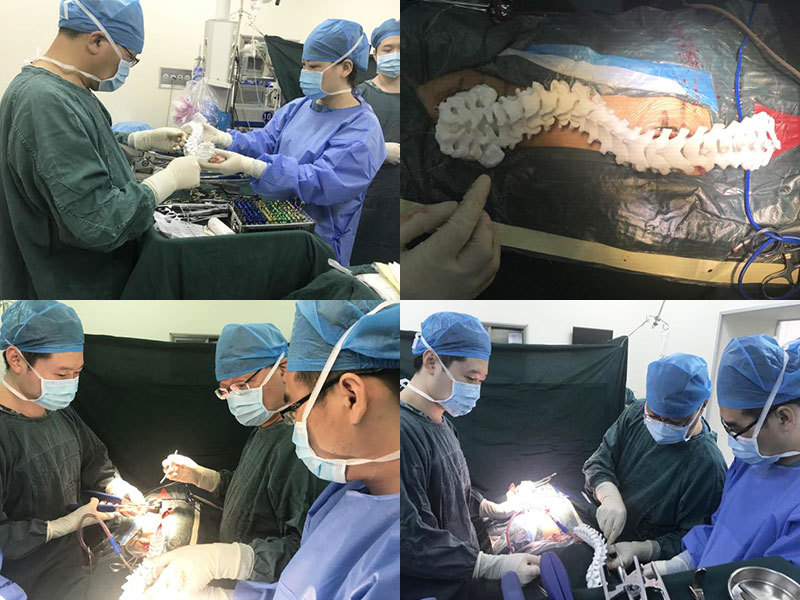 Intraoperative
With the cooperation between Particle cloud and hospital, it is believed that these mature business technologies will bring better services to the clinical departments. At present, the patient has successfully performed the operation, and the results are good.
Personalized medical service process

Proposed scope of clinical preparation requirements
● assist in preoperative doctor-patient communication
● single fracture in complex parts (such as pelvis)
● multiple fractures
● fracture of rib and articular surface (such as humeral head fracture, acetabular fracture, tibial plateau fracture, ankle fracture, etc.)
● bone, joint and spinal deformities
● determination of bone tumor scope, shape and adjacent relationship
● observation of bone anatomical position
● intraoperative indication of anatomical position
● assisted surgical design and implant pre installation
sales

technology

3D printing technology consulting

Focus on

Official account

Follow the official account for more inspiration